About ARI Valve Corporation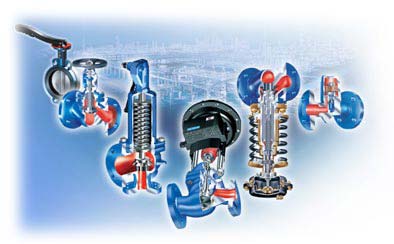 Since 1988 ARI Valve Corporation has been the North American supplier of ARI-Armaturen, one of Germany's largest industrial valve producers.  We are a leader in supplying valves for high temperature applications such as industrial steam and thermal heat transfer fluid (hot oil) for the chemical, asphalt, plastics, engineered wood, food and beverage, textile, cosmetic, and pharmaceutical industries. Valves for marine applications are another area where our products can be found. Anywhere liquids or vapors must be secured or controlled ARI products can be found.
We specialize in bellows sealed control and shut off valves.  Control valves can be two or three way executions with electric or pneumatic actuators, and are offered with bellow stem seals or conventional stem seal such as PTFE V-rings.  In addition to control and shut off valves we offer pressure balancing valves, pressure reducers, and pressure regulating valves; along with steam traps and manifolds.  Safety relief valves, triple off set valves, butterfly valves, check valves, and strainers are also included in the ARI product offering.
Valves are manufactured to ANSI and DIN standards in classifications up to 300# and PN160.  Steam traps to ANSI class 2500 and in DIN to PN630.  Available materials of construction include cast iron, ductile iron, carbon steel cast or forged, and stainless steel.
In our Marietta, GA warehouse we stock isolation valves up to eight inches and control valves up to four inches.  Also available for immediate shipment are strainers, check valves, steam traps, and accessories such as Positioners, limit switches, feed-back devise.  Spare parts are also available.