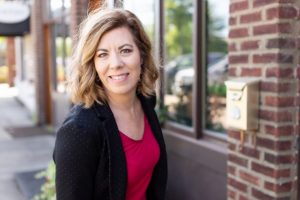 Charli K. Matthews
Founder & CEO
Charli K. Matthews, the Founder & CEO of Empowering Pumps & Equipment, has worked with the pump and equipment industry since 2005 and is a known leader for building brands, growing online networks, and helping industrial companies embrace digital media. Her passion and deep understanding of how to leverage social media platforms has enabled Empowering Pumps and Equipment™ to become the connection hub for industry.
Contact Charli:  Email – LinkedIn – Facebook – Twitter – Instagram
---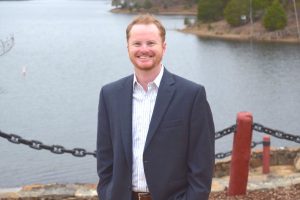 Carter A. Matthews
Digital Marketing Strategist
Carter Matthews, President for Empowering Brands, is an alumnus of the University of Alabama with a Bachelors in Communications. Carter has over 17 years experience in advertising and marketing services for B2B with expertise in digital, content, and social media marketing. He works to provide Empowering Pumps & Equipment™ clients with targeted marketing campaigns.
Contact Carter: Email – LinkedIn – Twitter – Instagram
---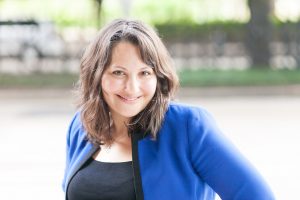 Cieana Detloff
Content Director & Editor
Cieana Detloff, Content Director and Editor for Empowering Pumps & Equipment™, went from being a Sponsor in 2014 to joining the company. Having previously worked 9 years in the pump aftermarket as a manager of a marketing and creative services department, Detloff creates the kind of content that helps people find excitement in the world of pumps. She has ghost-written articles for many large and mid-sized companies and works with our Partners to create content that provides value to industry professionals.
Contact Cieana: Email – LinkedIn –  Twitter – Instagram
---
Vince Marino
Director of Business Development
Vince has worked in the media business within the pump and equipment industries since 2013. Executing sales and marketing strategies with excellence for his clients, he has received several awards over the years. His ability to understand different forms of media and the potential each yields when strategically utilized in a marketing program, Marino is looking forward to helping Empowering Pumps' Partners innovate with modern technologies.
Contact Vince: Email– LinkedIn–  Twitter– Instagram
---
Rebekah Mechtensimer
Sales & Marketing Manager
Rebekah Mechtensimer, Sales & Marketing Manager, started in the industry selling nuts, bolts, and washers. From there, she moved up to a technical sales position for pumps, compressors, and pneumatic tools. When she wasn't in the office selling, she was in the shop helping manufacturing with whatever was needed that day. Bekah joined the team with a desire to grow in the industry. In her free time, you can find her hanging out with her pup or adventuring around at a show or music festival.
Contact Bekah: Email – LinkedIn –  Twitter – Instagram
---
Amber Brewster-Graning
Multi-Media Communications
Having joined Empowering Brands in 2017, Amber Brewster-Graning is part of our Chicago-based operations team, performing e-publishing and social media support. With a background in sales and management, Amber enjoys family game nights and time with her friends.
---
Ashley Desmond
Multi-Media Communications
Ashley Desmond joined the Empowering Brands' Chicago-based operations team in May 2017 providing eNewsletter and Social Media Production. Having previously worked as a teacher and as an advertising account assistant, Ashley has high-level technology, analysis, organizational and communication skills. In her spare time, she enjoys spending time with her family and friends, traveling and gardening.